Wooden Mallet
Submitted by

wislander

on Fri, 09/08/2017 - 21:34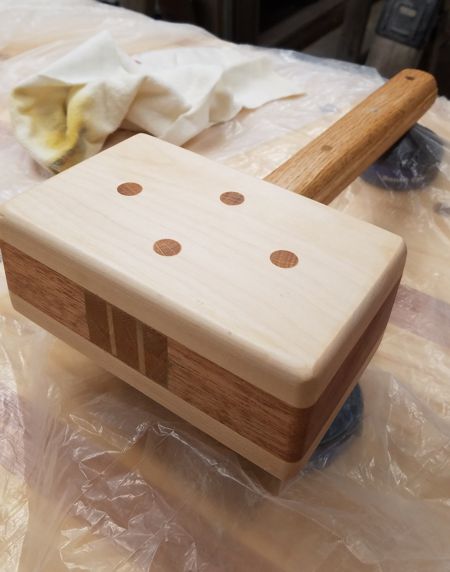 Sometimes when you have a little bit of extra hardwood laying around, you have a couple of options. You can toss it, you can buy some more wood and make something big, or you can make something useful out of it. In this case I decided it was time to try and make myself a wooden mallet.
In this case it was left over maple and mahogany from when I made my workbench top, and some old oak left over from when I deconstructed an old oak desk hutch that someone gave me. So remnants, but of quality wood stock.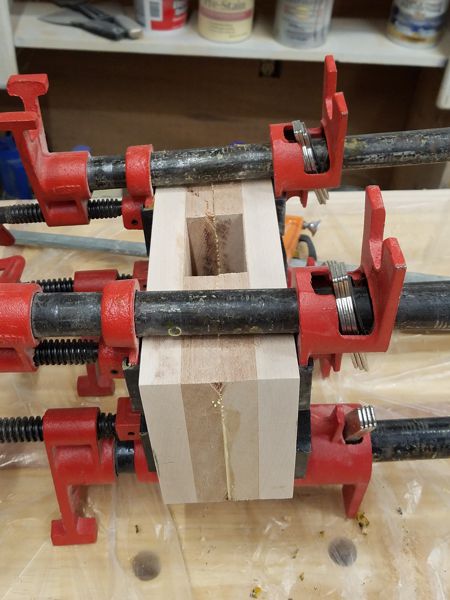 A few passes through the table saw, and a couple of adjustments with the bandsaw, and we are ready to start gluing things together to shape the mallet head. All it took was a few biscuits, some glue, and of course a lot of glue and clamp time. In this case to make sure that everything stays together, this sat in the clamps for about two days.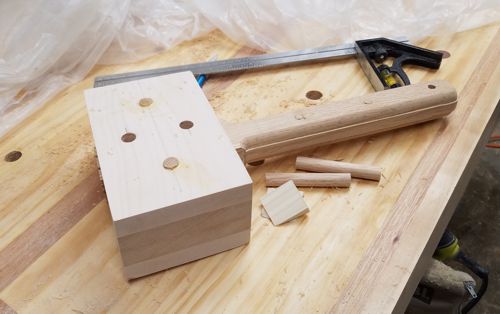 Then it was time to cut a nice 5° angle on the ends of the head, drill some holes to add stability, and to more securely lock the handle in place, and to keep the handle together, and to add a decorative and distinctive look. It still needed a bit more shaping before the final assembly of the mallet.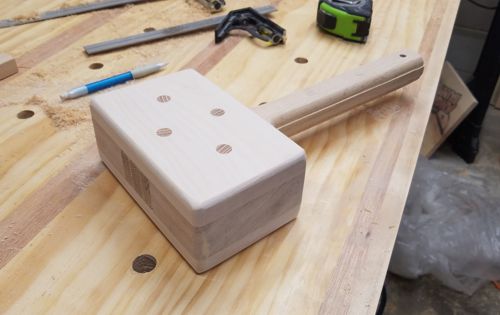 Then after a few passes through the router table, and a couple of notches cut in the top of the handle, it was time to glue and hammer the oak pegs and maple wedges in to securely lock in the handle into the head and the final assemble of the hardwood mallet.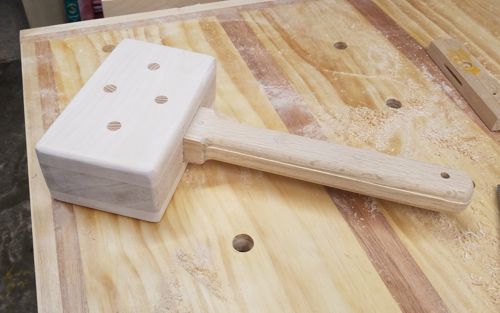 After some additional sanding and a little tweaking of the shape, it time to rub on a few coats of boiled linseed oil, and some wax before buffing it all out. i think it was finished for about three days before I used it the first time to tap a few dowel rods into place.,