Shot Flights
Submitted by

wislander

on Wed, 08/30/2017 - 21:55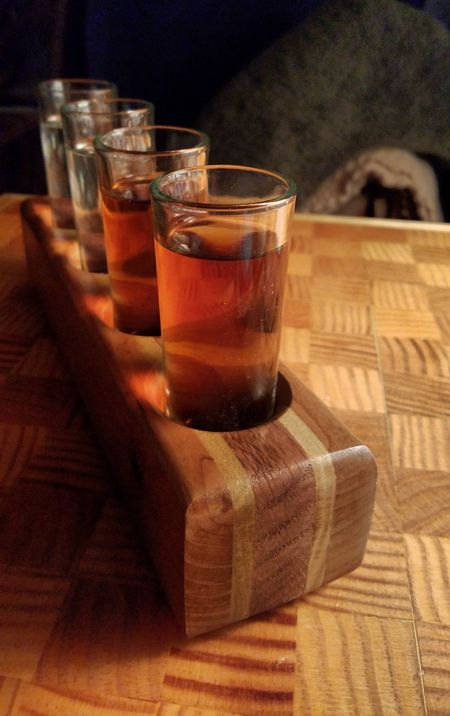 Sometimes you have to make something for yourself to fill a need, and be stylish at the same time. In this case I was looking to create storage for shot glasses that could also work as a way to serve drinks too. That was the genesis of the shot glass flights.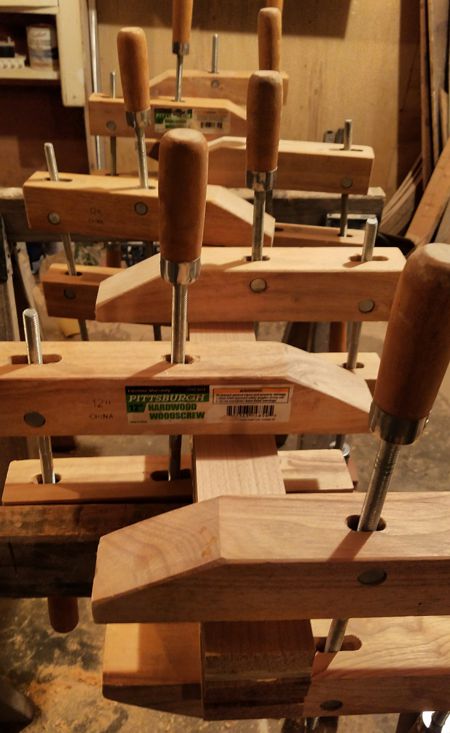 As with most of my projects it starts with wood stock, with some glue, and  of course wood clamps, and of course time. In this case the wood was mahogany, oak, and poplar.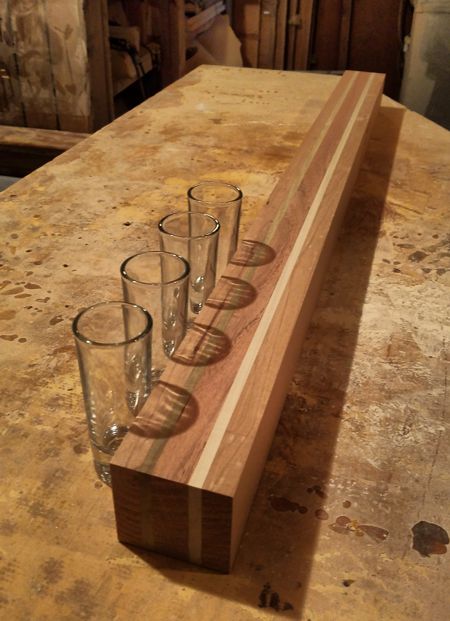 After the glue dried and several passes through the planer and squaring things up a bit, it was time to check to make sure it's heading in the right direction, and will look the way I wanted to be.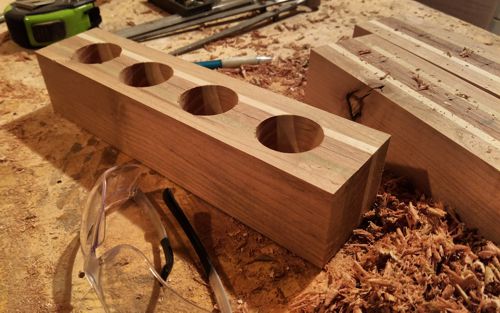 Then it was on to cutting them to the right size to make three units to hold a dozen shot glasses, and start the drilling process with the drill press to make sure all the holes are to the same depth and perfectly vertical.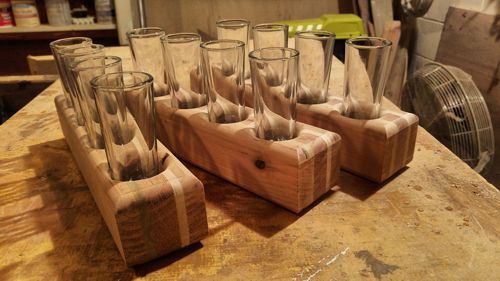 After a few passes with the router the final shape and the design of the shot glass flights are finally starting to come to light. And of course it is also the best time to make sure the glasses fit and look good in the flights.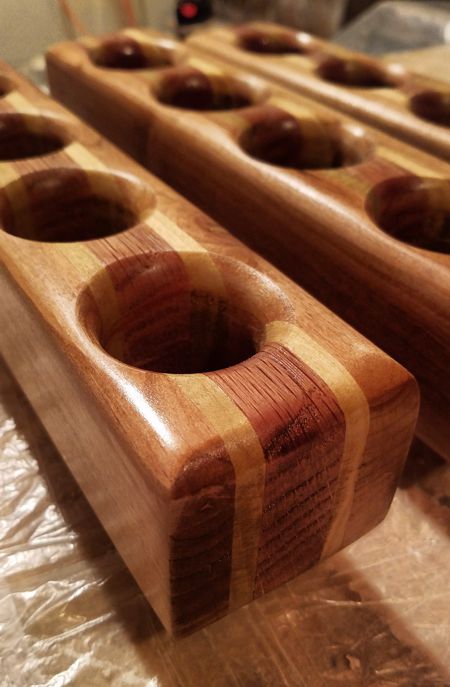 After a lot of sanding, it was time to put several coats of semi-gloss polyurethane to finish these bad boys out. I do have to say that they look a lot better than a lot of flights I have seen used in bars and tasting rooms.