Makeovers Continue
Submitted by

wislander

on Sun, 05/13/2012 - 15:10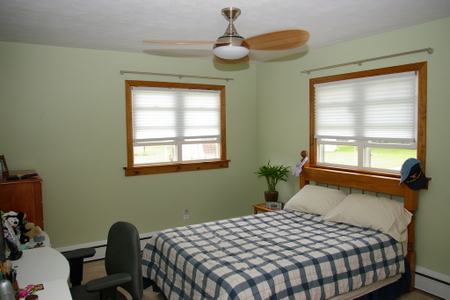 Just finished up redoing my last two bedrooms. Which is pretty much how I spent all weekend. The room above when I first moved into my home was decorated in kind of an undersea world view with fish and seaweed all over the wall. After I stripped everything out it looked like it did below.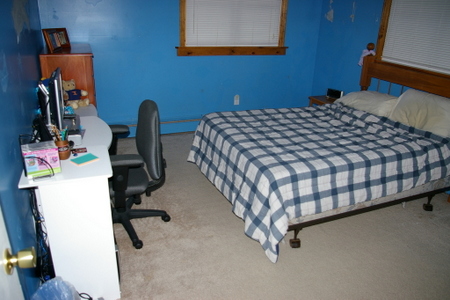 It took a look of patching and a lot of priming to get the room to the completed space you see in the top photo. Including trying to turn the radiator covers back from blue to the same white I've painted the rest of them in my house.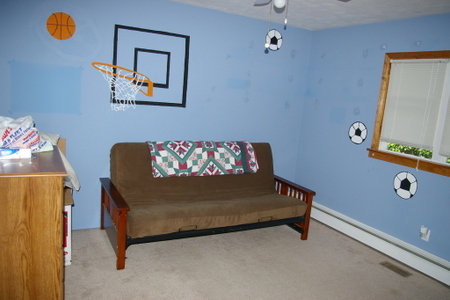 The other room I worked on, I probably should have done a lot sooner, but I just didn't have the time. This room had been decorated by a young boy who even painted all of the sports items on the wall.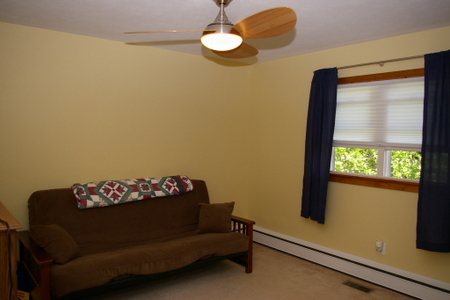 So a few hours of scraping, priming, and painting and here was the end result. And to top off both makeovers a couple of new ceiling fans and remote control system. I'm still waiting on a few parts and pieces to finish out the rooms, but for the most part they are done.
The paint jobs lightened up both rooms, and make they both feel larger than they were before I started. I'm sure it had a lot to do with the dark tone of the previous paint jobs.